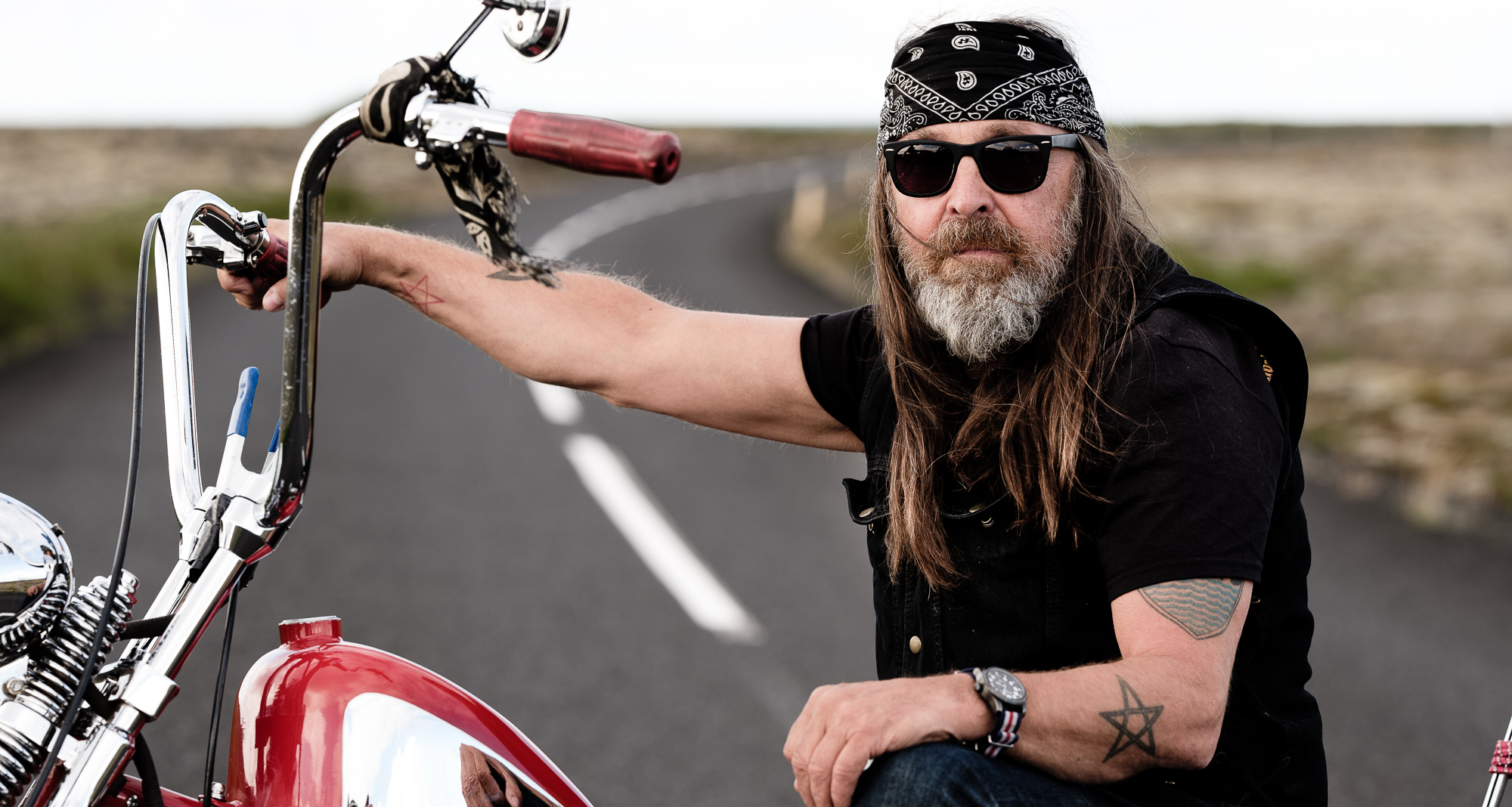 Photographer and filmmaker,
known as one of Iceland's most important visual chroniclers.
The photographer Spessi is one of Iceland's most important visual chroniclers. His unique eye and sensibilities surprise us with a different point of view on a topic, a place or a person we all thought we knew like the crack of our bums. His style is bold, simple, and revealing, but loaded with humor, empathy, and understanding of the subjects, places or situations he photographs.
Spessi needs no introduction in Iceland. Most recently his 2018 monograph 111 was received with rave reviews and the first edition instantly sold out from the publisher. Over the years his work has graced the walls of nearly all of Iceland's most significant art establishments and is to be found in many of their collections. His work is also well traveled and has been shown and published numerous times on both sides of the Atlantic.
A lot of Icelandic photographers are landscape photographers, because…well because you know, Iceland. With its renowned natural beauty and unique arctic light the landscape is a magnet for photographers. But that's not where Spessi's lens wanders, he's more interested in the man made world and the people. His subjects range from gas stations and campsites to immigrants, drug addicts, soccer players, food, and migrant workers, and he even spent three months on a remote island off Newfoundland photographing the locals. He does a lot of work with musicians, creating long standing relationships with the artists, at times designing their art work in addition to the photography. He stays well clear of the conspicuous connections one makes when thinking of Iceland or Icelandic photographers.
One could say Spessi is more interested in the counter culture, but even that's too obvious, it's more like it's the left over, or left behind, culture. It's the things we miss when we blink, the oversights of society, those are what Spessi picks up. As an artist Spessi is not easy to define but, you can say these things about him with certainty: He is not obvious. He has carved his own path and travels it alone.
Speaking of traveling, paths and solitude. Spessi is also a passionate biker. Yes, he rides motorcycles and he lives and breathes the motorcycle culture, and again, not in the obvious way. Not your stereotypical biker, Spessi very much carves out his own path here as well. He was amongst the first, if not the first, to ride the dusty roads of Iceland on a custom built chopper that he had built in the land of the chopper, the US. His love affair with motorcycles has blended with his work and he's exhibited photography from the prairies of Kansas where he spent a year amongst local bikers. The Kansas connection is evolving into a different kind of work, a film about the bikers of Frankfort, KS. It's not Spessi's first foray into filmmaking, in 2005 he made a documentary about an accordion festival in the northwest of Iceland (did we mention that Spessi is never obvious?).
Spessi's lifestyle brings him to places sometimes bumpy, cold, wet and uncompromising. This is why his JS "Sif" watch is a constant companion. In his own words: "It's so solid I could use it as a hammer." What he admires about the watch is that like a vintage Hasselblad or a chopper, it's sturdy, analog and mechanical. It can take some knocks and brave some waters without dropping a beat, just like Spessi.
For more information on Spessi, see: www.spessi.com.
JS Watch Company Reykjavik is honoured to have the Icelandic Photographer Spessi as an Ambassador for the brand.